How To Purchase dōTERRA Essential Oils
The only way to get genuine CPTG Essential Oils is to order them through a Wellness Advocate, like me!
Hey there, wellness seekers!
Let's get real—these precious essential oils are too valuable to be sitting on a shelf at a brick-and-mortar store, waiting for someone to give them a home. When you buy essential oils without guidance, they often end up gathering dust in your medicine cabinet, possibly even used incorrectly. 
But what if you could get more than just a bottle of oil? When you buy through me, you're getting a full-service experience that goes beyond the purchase. 
Here's what you get:
Education: Understand the best uses, dilutions, and applications for your oils.
Money-Back Guarantee: Total peace of mind, knowing you can return if it's not a match.
Personalized Assistance: I'll help you choose the oils that perfectly suit your life and budget.
And there's more! Join our monthly Loyalty Rewards Program, which I fondly call the "Oil of the Month Club," and earn generous points for FREE oils in the future. 
So, are you ready to make the most of your wellness journey?
In love and wellness, Coach Kat 
Special Bonus Code and FREE Gifts
To show our gratitude, please use the following limited-time dōTERRA promotion code when placing your order:
Use Promotion Code: USDC239VGG to get a FREE Citrus Bliss 15ML (value $23) on orders of at least 100 PV.
For orders of at least 200 PV, get FREE Citrus Bliss 15ML (value $23), Adaptiv Touch (value $24), and Frankincense 5ML (value $26). A total value of $73!
For new enrollment orders of at least 150PV, you will receive a FREE Pebble Diffuser

!
Convenient Ordering
You can order directly online and have the oils shipped right to your doorstep. Enjoy free shipping on orders of $100 or more.
Membership Perks
Your first year of enrollment is FREE! Continue your wellness journey with dōTERRA for an annual wholesale membership fee of just $25, and receive a free bottle of Peppermint Essential Oil as a token of our appreciation.
Let's Connect
Interested in taking your essential oils experience to the next level? Let me guide you in discovering how to select and optimize your essential oils for your overall wellness. Our sessions are one-on-one to personalize your oil recommendations. Choose a time that fits your schedule through my 
Calendly link
.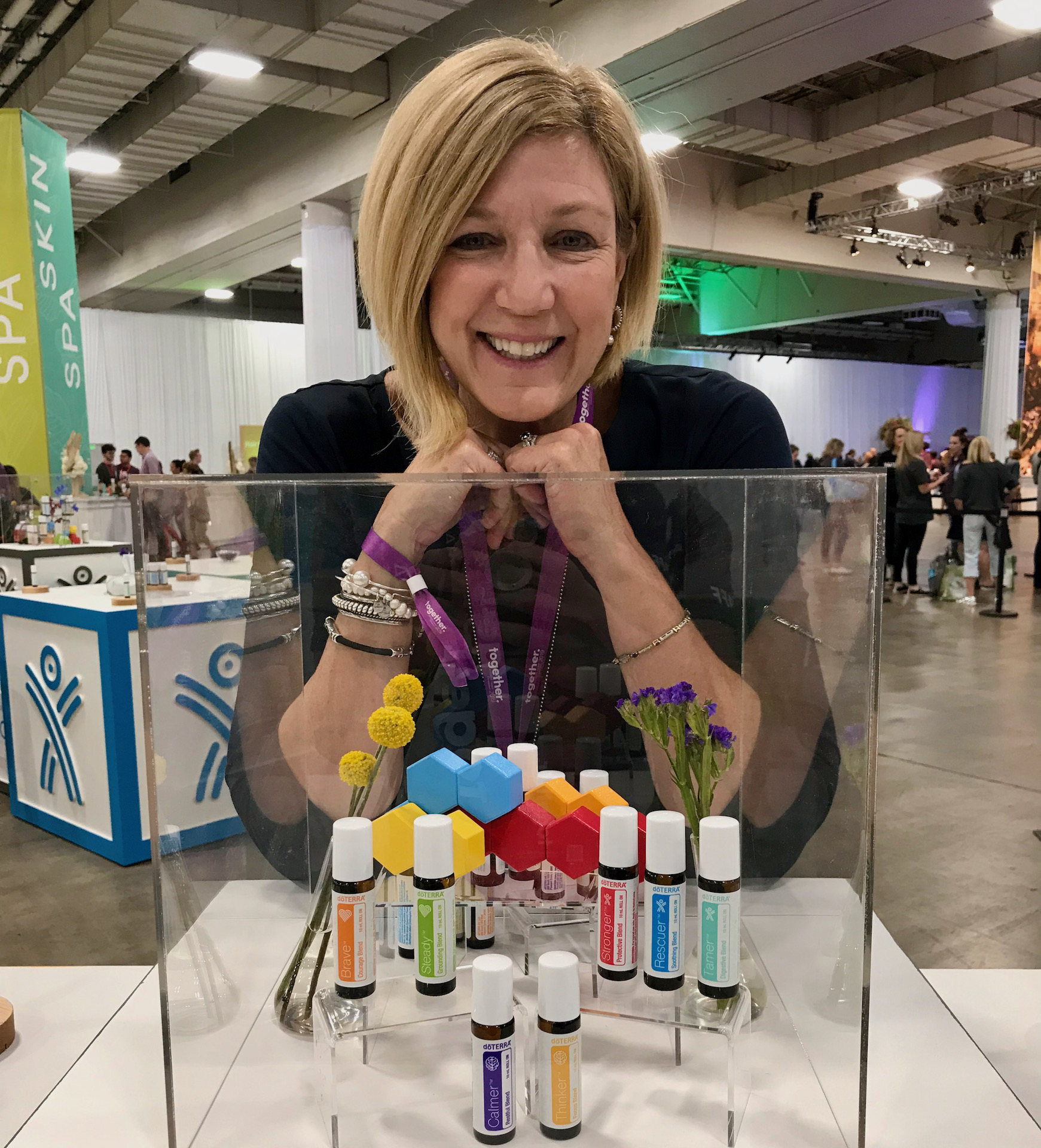 Elevate Your Wellness Journey with Expert Guidance
Curious about the transformative power of essential oils?
Look no further! Join my Facebook Group for a deep dive into the world of essential oils, taught by yours truly—an Essential Oils Wellness Advocate committed to guiding you through your wellness journey.
When you join, you'll have exclusive access to:
Expert-led Learning Sessions
How-to Guides and Educational Posts
Q&A Segments to Answer Your Burning Questions
Evidence-based Tips and Uses for Essential Oils
Learn from a trained dōTERRA Wellness Advocate, connect with a like-minded community, and take your wellness to the next level. Join today!
Health is Wealth. 
Looking forward to helping you on your wellness journey!
Warm wishes,
Kat Frati, dōTERRA Wellness Advocate
Frequently Asked Questions (FAQs)
About doTERRA Products
Q: Are doTERRA essential oils organic?
A: doTERRA oils are sourced from plants grown in their native habitats and are subjected to rigorous quality testing. They may not be labeled as organic, but they are free of pesticides and other contaminants.
Q: What is CPTG and why is it important?
A: CPTG stands for Certified Pure Tested Grade®. This is doTERRA's proprietary standard for ensuring the purity and potency of its essential oils. Each batch of oils undergoes rigorous, third-party testing to ensure it is free from impurities such as pesticides, heavy metals, and other contaminants. This guarantees you are receiving a top-quality, effective product.
Q: Where are dōTERRA oils sourced from?
A: dōTERRA essential oils are globally sourced from plants grown in their native environments. This ensures that the oils possess the therapeutic properties native to each plant. The oils are harvested sustainably and ethically from a range of countries and communities, supporting local economies in the process.
Q: Can I ingest doTERRA essential oils?
A: Some doTERRA essential oils are labeled as safe for internal use, but always read the product label and consult with a healthcare provider before ingesting any essential oil.
Q: Are doTERRA products safe for children and pets?
A: Many doTERRA essential oils are safe for use with children and pets, but it's important to dilute the oils appropriately and consult a healthcare provider for specific guidelines.
Q: What is PV?
A: PV stands for "Product Value" or "Point Value." It's a unit of measurement doTERRA uses to quantify the value of its products. When you make a purchase, you earn PV, which can be redeemed for other doTERRA products or used to qualify for promotions.
Q: Where is dōTERRA located?
A: dōTERRA is headquartered in Pleasant Grove, Utah, USA.
Q: Why do I have a personal dōTERRA Wellness Advocate assigned to me?
A: A personal Wellness Advocate is assigned to you to provide individualized support and guidance. They can help you understand how to use your oils, provide tailored recommendations, and assist with any questions you may have. It's like having your own essential oil expert to consult whenever you need!
Q: Does dōTERRA perform charitable work?
A: Yes, through the doTERRA Healing Hands Foundation, the company is committed to making positive social, economic, and environmental impact. The foundation supports various initiatives around the world, including clean water projects, anti-human trafficking efforts, and disaster relief.
Q: How can I get more free products throughout the year?
A: By becoming a doTERRA member and participating in the Loyalty Rewards Program (LRP), you can earn points on every purchase which can be redeemed for free products. Additionally, special promotions and offers occur throughout the year, providing more opportunities to get free or discounted products.
Frequently Asked Questions (FAQs)
Shipping and Ordering
Q: How long does it take to ship my order?
A: Standard shipping usually takes 5-7 business days. Expedited options are available at checkout.
Q: Do you ship internationally?
A: Yes, we offer international shipping. Additional fees and longer shipping times may apply.
Q: What is the return policy?
A: You can return unopened products within 30 days for a full refund, minus shipping costs. Please refer to our full Return Policy for more details.
Frequently Asked Questions (FAQs)
Membership and Promotions
Q: How does the membership work?
A: Your first year of doTERRA membership is free. After the first year, the membership fee is $25, which also includes a free bottle of Peppermint Essential Oil.
Q: How do I use a promotion code?
A: You can apply your promotion code at checkout. Simply enter the code in the designated box and click "Apply" to see your savings.
Q: What are the benefits of becoming a member?
A: Members enjoy exclusive discounts, free products, and access to special promotions. You'll also have the opportunity to earn commission through doTERRA's generous referral program.