34 CliftonStrengths Themes and Domains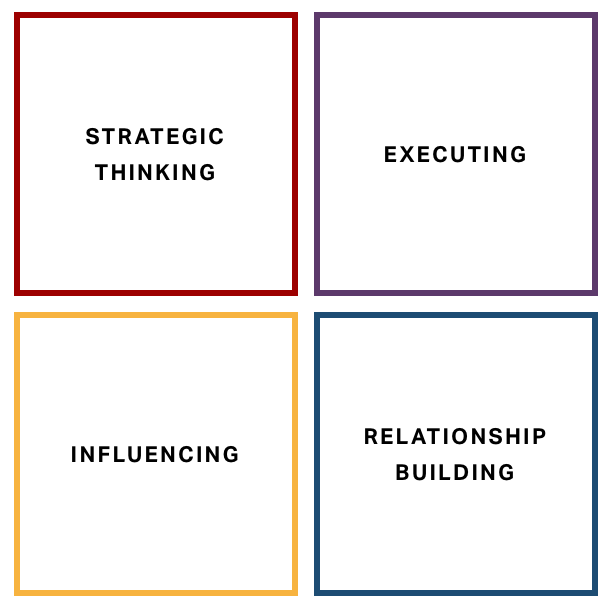 Which of these 34 talent themes are your top 5 strongest talents?
CliftonStrengths is comprised of 34 themes sorted into four domains.
Strategic Thinking: How do you absorb, think about and analyze information and situations?
Executing: How do you make things happen?
Influencing: How do you influence others?
Relationship Building: How do you build and nurture strong relationships?
Click on the talent for detailed information.