Kula Essential Oil Blend – Elevate Your Mind, Body, and Spirit 🌿
Unveil The Symphony of Your Soul with "Kula"
Special Price: $30 + $4.99 Shipping & Handling
Features
Crafted with Purity: Formulated with Certified Pure Therapeutic Grade (CPTG) doTERRA Essential Oils
Premium Carrier: Blended with Fractionated Coconut Oil for a silky-smooth application
Eco-conscious Packaging: Comes in a sophisticated 10ml glass and bamboo rollerball
Affirmations Included: Custom daily affirmations for each scent note to uplift your spirit
Ingredients List
Active Ingredients
Ylang Ylang Essential Oil

Patchouli Essential Oil
Vanilla Essential Oil
Frankincense Essential Oil
Cinnamon Essential Oil
Peppermint Essential Oil
Cypress Essential Oil
Lime Essential Oil
Bergamot Essential Oil
Carrier Oil
Experience the Essence of "Kula"
Embark on a unique journey of sensory delight and spiritual enrichment with "Kula." This isn't merely an oil blend; it's an intimate embrace of your senses, an expedition into the very fabric of your being. With harmonious notes of Ylang Ylang, Patchouli, and Vanilla, you'll touch the wonder of existence, grounding you in both the corporeal and celestial realms. The accompanying affirmations serve as your daily keys to unlock your fullest potential. "Kula" isn't just an oil blend; it's your new daily ritual, a faithful companion in your voyage of self-discovery.
How to Experience  "Kula"
Whether you roll "Kula" on your pulse points as your personal perfume or anoint your palms to inhale during yoga, each application is a transformative rite. The enriching power of Frankincense lifts your energy, as Cinnamon and Peppermint entice your senses with passion and zest. Cypress, Lime, and Bergamot gracefully complete the blend, urging your heart to open and your spirit to soar. You're not simply wearing an oil; you're invoking a daily ceremony of self-love and shared connection.
Why "Kula" Is Your Must-Have Blend
Synergistic Fusion: Each element elevates the other, creating a blend that's so much more than the sum of its parts.
Impeccable Quality: Created with CPTG doTERRA Essential Oils and Fractionated Coconut Oil, promising an unrivaled quality experience.
Earth-Friendly: Our glass and bamboo rollerball packaging honors Mother Earth while delighting your senses.
Transformative Ritual: "Kula" is more than a fragrance; it's a call to higher living, a conscious tool for the soul seekers.
Limited Stock Alert!
Secure your "Kula" blend today and set out on a transformative journey of mind, body, and soul.
Click 'Add to Cart' to Start Your "Kula" Journey Today!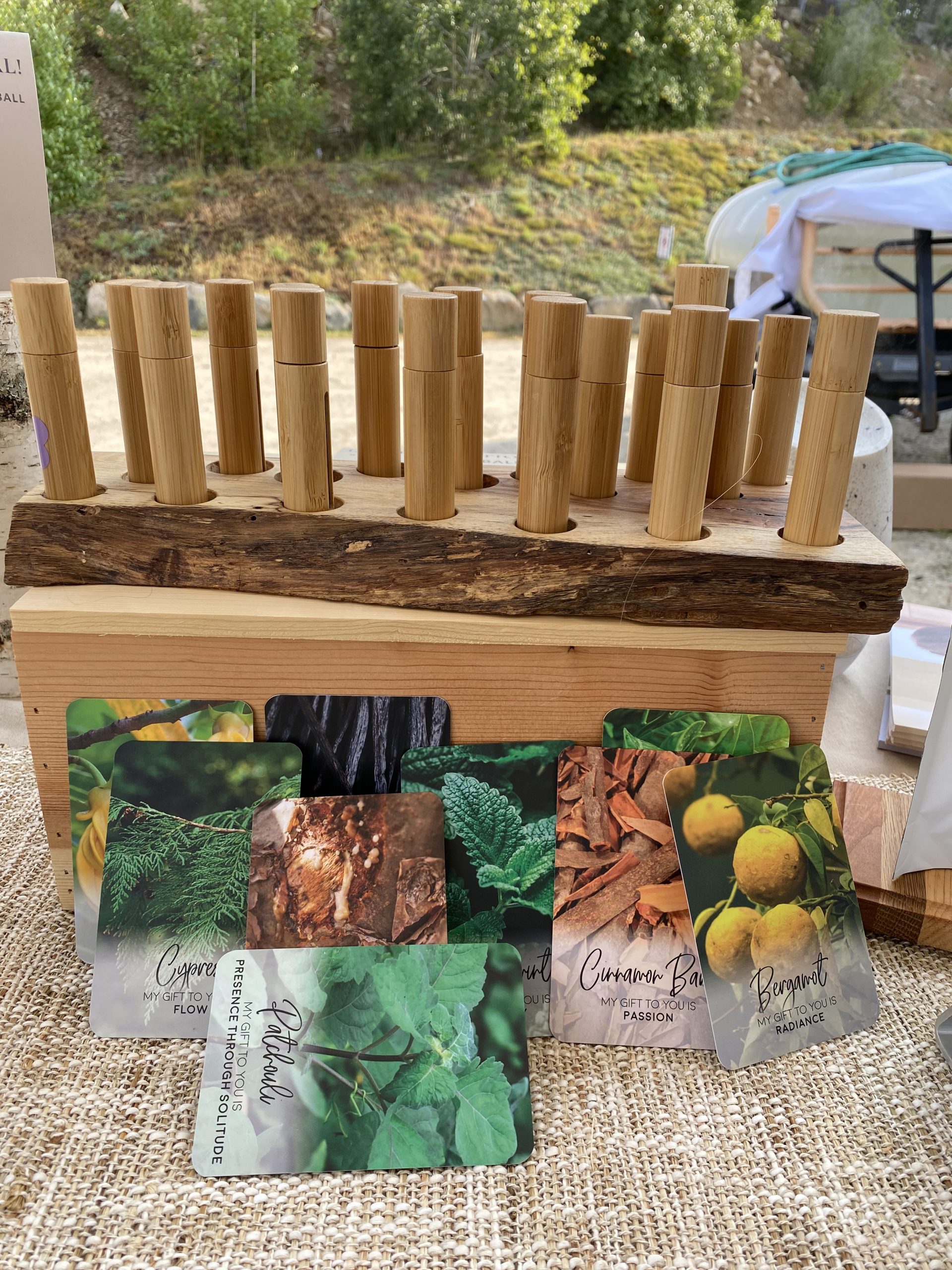 Your purchase of "Kula" not only enriches you but also contributes to a vision of collective well-being and interconnected spirituality.
Be the change.
Join the Kula tribe.
Kat Frati, dōTERRA Wellness Advocate
Questions?
Contact Kat Frati for personalized support and answers to any questions you may have.
[Insert Contact Details]
[Insert Email]